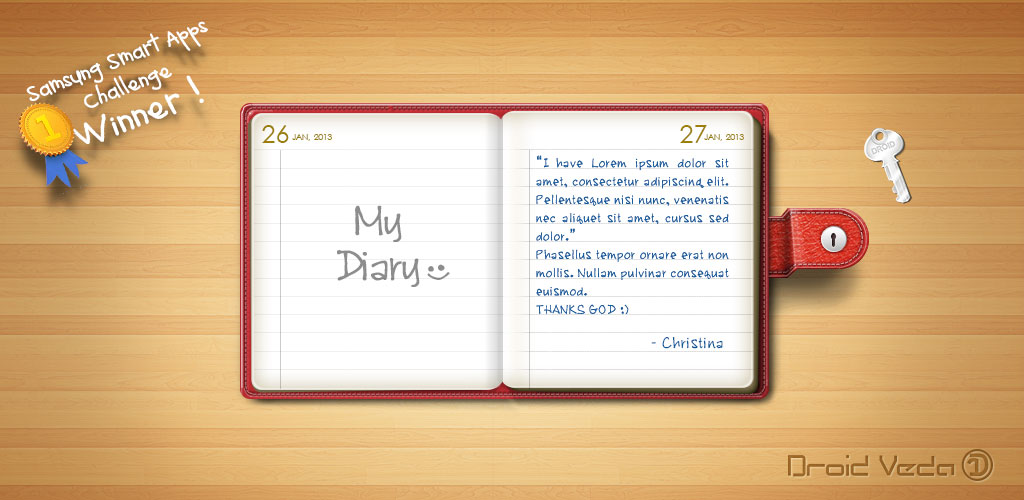 Diary is a simple application which lets you write daily thoughts/ideas/memories with a simple user interface. Add a visual touch to your memories attaching a photo.
Swipe through the pages for quick navigation between dates. Searching through your entries is faster than ever using the search button.
The auto-save feature saves your entries as you type with out the hassle of another save button.
All your thoughts/ideas can be password protected and last but not the least you export the content along with attachments to a PDF file.
Product Features:
1. Simple to use
2. Password protected
3. Date-wise display of pages
4. Swipe to navigate between pages
5. Export to PDF (Currently supports English only)
6. Attach Photos
7. Take picture from Camera and attach
8. Auto save
9. Quick search
10. List all entries
11. Themes
12. Backup & Restore
13. Go to a Date (Tap on Page header to jump to a Date)
14. Fonts
15. Free hand drawing
Available @
GooglePlay
Samsung Apps
Amazon Android App Store
Like Us on 

, Follow @droidveda