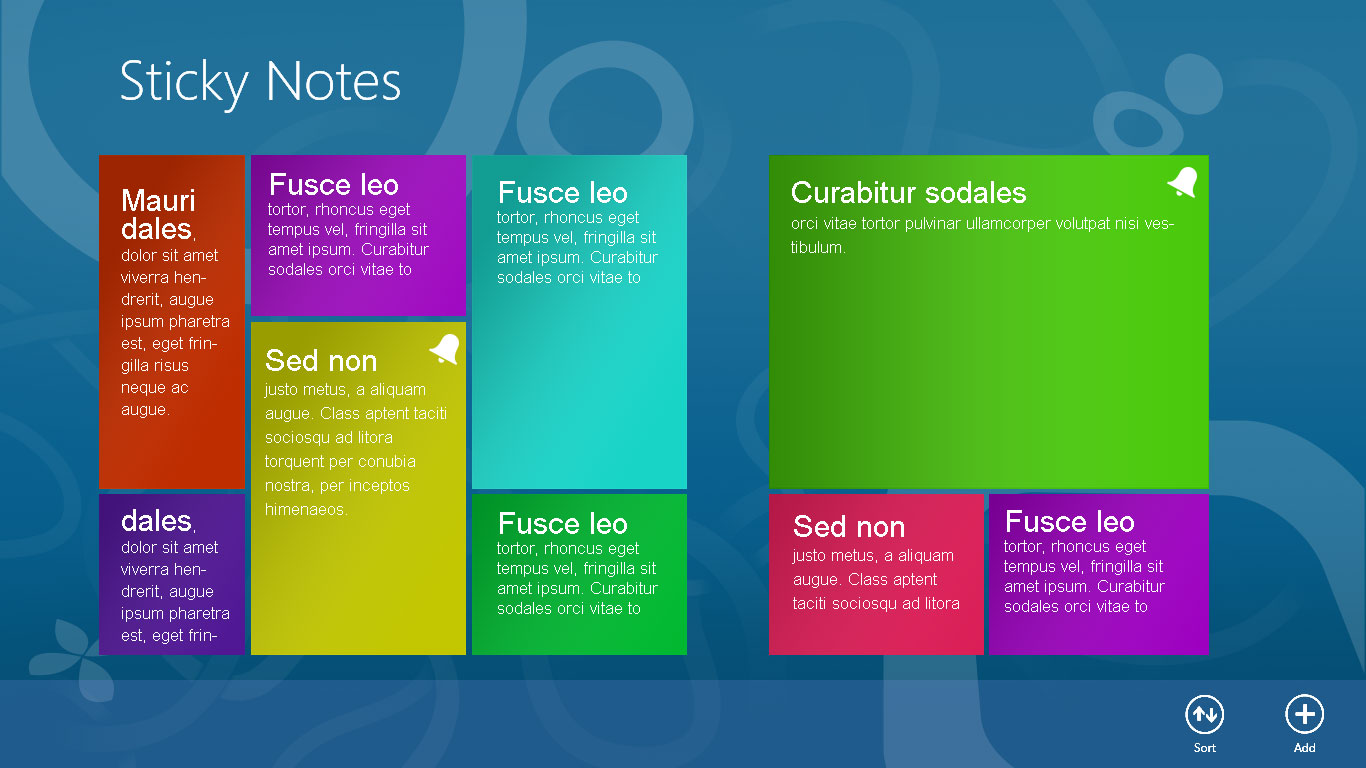 Sticky Notes! is the ultimate application to quickly create sticky notes, tasks and schedule reminders on your Windows. It is very simple to use, small in size and makes taking short notes an easy task.
You can swipe through the stickies for quick navigation.
Search, Sort and Share quickly.
Features
Elegantly designed UI gives a very trendy look and feel
Quick access to create, edit and share sticky notes of different colors
Swipe between stickies for faster navigation
Schedule a reminder for a note and put notes on start screen as live tile.
Easily sort and organize.
Search through stickies instantly using the system search.
Easily create a note by sharing from another app.


Like Us on

 , Follow @droidveda